tell the truth.
don't give up.
have fun.
I'm Megan.
A writer and f*ckin' friendly writing coach.
In a sliding scale private zoom session, we can talk frankly about your writing goals, creative challenges, habits, and strengths.
I love it when you write.

I've been writing for 20 years. Let me save you some time.
---
WRITING is for EVERYONE.
A love letter.
A wedding toast.
A eulogy.
An apology.
None of us get through life without having something that we need to write.
And somehow, when we really need to, we do.
Ok, everyone writes.
But can everyone write SOMETHING that MATTERS?
Yes.
I really mean this.
Everyone I've worked with, from teens to elders to hobbyists to six-figure earners, can write something amazing.
A book, a script, a poem, an essay, a song that matters not just to them, but to other people.
Your writing will matter to total strangers.
(And if you're a burned out pro, you can write something amazing like that again.)
So if we can all do it, why don't we always succeed?
It's a skill issue.
(And I'm not talking about A+ spelling or grammar or having perfect work habits where you consistently write from 6:05-6:25am every day.
You don't need any of that.)

Creative writing is a set of skills for how to make stuff for strangers.
You don't need to know every writing skill.
But the more skills you learn, the more you can make happen.
Writing is no more or less technical than cooking, sewing, cutting hair, growing a vegetable garden, or building a backyard shed. (But I think it's a lot more fun.)
Some useful writing skills to learn include how to choose your ideas, make time, find focus, stay in flow, sharpen your revision, edit with empathy for your audience, land your emotional punches, keep your narrative promises, dance with expectations, accept and manage creative anxiety, figure out your most effective personal punctuation style on the page, leverage your highlights, embrace your perfectionism as a sustainable power source, confidently place your chapter and scene breaks for effective pacing, wrangle and contain your inevitable weaknesses so they don't tank your project as a whole, and of course the skills of how to FINISH your stuff, START stuff you'll finish, and HOLD ON to the slippery, bucking, elusive belief that you'll succeed at making something people will love.
You can figure all that out on your own, but I think I can make it easier.
---
Reviews have called me "one insightful and confident woman" with "searing smarts" and "a bottomless capacity for feeling."
That's how I write and that's how I coach.
---
I want to help you write something that ONLY YOU could ever write.
But that's not the only reason I coach.
Look. My writing has been commissioned by the Kennedy Center, published in McSweeney's, performed live on three continents, and earned over a million pageviews in a calendar year. I'm a writer who coaches, not a coach who writes.
I've been a professional creative writer for most of my life. I first got paid for writing at age 16 and haven't really stopped. I'm a huge dork for writing. I love it so much. I've been writing for over 20 years and I currently average 50,000 brand new words a month, but I'm not burned out. I'm the opposite of burned out.
I want everyone to get to feel the way I do about writing.
Writing has brought me friends, lovers, money, meaning, focus, purpose, free international airfare, invitations to some real weird parties, and it even got me an apartment once. Because of writing I've had a much deeper and more fascinating life than I'd ever have had without it. Not just because of where writing has taken me, but because of how writing has changed me.
In addition to giving me access to cool experiences like interviewing champion athletes backstage at a stadium, watching pre-broadcast screeners of unaired episodes from Bill Nye the Science Guy, and getting a passcard to the semi-secret rare books basement of the British Library, writing has helped me love the world more.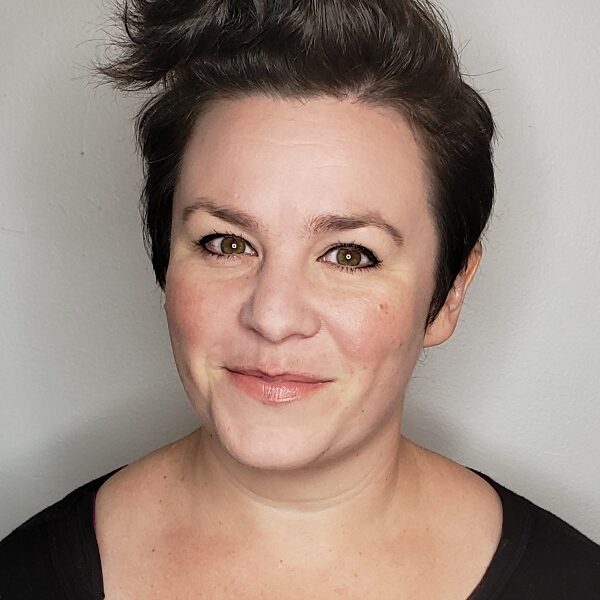 Every time I write, I learn to attend. To notice more. To appreciate better. To care.
I THINK ALL OF US SHOULD CARE MORE ABOUT THE WORLD.
Writing is a really great shortcut to making that happen.
You can't write about something without ending up caring more about it.
The more we write, the more we'll care.
That's why I coach.
Plus, we need your story.
Every voice I've worked with as a writing coach, from unhoused folks to middle-class moms to C-Suite executives, has something unique to give. We need all of it. All of the perspectives. All of the humanity.
We have to care more about each other.
Writing is a really good shortcut to making that happen.
I don't offer group classes. I only coach one-on-one because it lets me give you my highest quality of focus and I won't settle for giving you anything less. Private coaching might sound out of your price range, but I know we need your voice no matter your income level; all my sessions are sliding scale.
---
Deeply supportive and RESPECTFUL writing coaching can be especially vital for writers whose identities (like mine) are statistically underrepresented in US mainstream creative media and publishing. (This actually includes most people… and certainly LGBTQIA2S+ folx, people of the global majority, neurodivergent people, visibly and invisibly disabled people, larger-bodied people, people with working class or poverty class experiences, and all women.) This stuff matters even when our work is not explicitly about our identities. Your perspective means everything.
---
How often do we meet?
We meet on Zoom for an hour.

We'll start by meeting once a month.

Then as you get closer to your goals we'll taper down to occasional check-ins.

Most folks meet with me about nine or ten times.
But "most folks" isn't everyone. Some writers find it helpful to keep dropping in occasionally for years.
Others get everything they need from me to reboot their writing practice after a single session.

I give you only what you need.

And no, you don't have to be an ongoing client.
You can Zoom with me once to get unstuck from a block, to ask a few questions and get respectful honest answers, or to tune up some key pages on a big project. I love when that happens!
(If you only want an hour: tell me the truth. When we Zoom, I'll ask what you're here for and I won't upsell you. I just want to serve.)
One hour could change your writing practice forever.
What happens in a session?
If you've sent me pages, I'll arrive with line-by-line comments that help unlock the core of your style. We'll find the places you are hiding, upgrade your technique, and help your vision land. You'll learn specific tips to help people hear, absorb, and remember what you've written. (I love applying cognitive science to give you a creative advantage!) We'll talk about the micro level of your sentence structure and the macro level of your narrative arc. We'll identify what you intended and what you achieved, and explore where those match and where they clash.
That way, you can become more skillfully intentional in all your work as a writer.

If you don't have pages to send me, we'll figure out why. When you come to a session feeling blocked or uninspired, we'll sort out what's going on. We'll map out what's next, name what's in the way, and give you new tools to tackle getting back to your draft.
From practical neuroscience shortcuts for reaching a flow state to surprising workarounds like playful bribery, all the way down to grappling with major creative anxieties and finding ways to ease back to writing freely.

(It'll be fine. I've been through those cycles of guilt and shame and frustration about not writing, and it didn't kill my career. Let's get you out.)
We'll find the things that actually work for you so you can make what you love… and actually love writing it.
What does it cost?
All my sessions are sliding scale. If even my lowest rate is too high: I have occasional free coaching spots supported by generous donors, so please email me and say "I'm interested in a community scholarship" to get the most current information.
---
As a writing coach, I'll make you one promise.
I can't promise that you'll churn out a bestseller, that you'll win a Pulitzer Prize for Drama, or even that you'll keep writing. Maybe during our session, you'll realize you're actually ready to quit because you've been trying to meet someone else's expectations by becoming a writer and you'd rather paint houses or build LEGO® cities. I can't promise you a specific outcome.
But I can promise this:
I won't treat you like a student who it's my job to mold or instruct during our conversations about your writing habits, your challenges and creative blocks, and your practical writing habits.
I'll treat you like a genius, with all the respect and rigor and love and excitement that word suggests.
Because when you write, you are one.
---
Sliding Scale Writing Coach
I offer three price tiers (Luxury, Standard, and Economy) as an ethical business practice.
Please book your session at the rate that feels appropriate for you.
I accept bookings up to 30 days in advance.
LUXURY
Higher-priced "luxury" sessions directly support additional writing mentorship for vital voices without financial resources.
Share your abundance with structurally oppressed voices (like unhoused writers, folks with disabilities that limit their earnings, and elders on fixed incomes with untold stories.)
---
STANDARD
Market rate "standard" sessions are the mainstay of my coaching and let me serve writers sustainably.
---
ECONOMY
Lower-priced "economy" sessions increase access for writers with limited financial resources.

Your income level is not your value.
If the economy rate is still a hardship, you may qualify for free coaching thanks to generous donors.
If you need free writing coaching, email me and say "I'm interested in a community scholarship" and I'll share the most current info; as someone who has benefited from similar programs in the past, I will treat you with respect for your privacy and gratitude for your time as we arrange your support.
Thank you for writing.
Tell the truth, don't give up, and have fun.
---
I'm a writing coach… but I'm mostly a writer best known for my stage plays and opera libretti. In addition to my resume of awards, fellowships, and residencies I have also been paid to write video game stories, science blogs, regional news, country song lyrics, humor pieces, essays, literary and genre fiction, screenplays, ESL lessons, fundraising speeches, poker strategy guides, ad copy, educational musicals, bits and jokes for stand-up comedians, long and short-form poems, promotional video trailers, and once a puzzlemaker even hired me to write rhymed riddles for a mobile app like I was some kind of weird freelance fairy tale bridge troll.

Want to learn about the writing career that brought my plays to stages on three continents, earned me a million pageviews, and helped me meet Ruth Bader Ginsburg?

See more about my writing life at megancohen.com